It's official… we're excited! We're proud to announce a brand new look on our latest vehicle in support of the Down syndrome initiative, PADS.
The vehicle was received in time for World Down syndrome Day, 21st March amid a flurry of excitement from two of the featured young people, Tom (16) and Ella (6). The pair thoroughly enjoyed trying out the vehicle for size.
Positive about Down syndrome (PADS) is an initiative by the national charity DSUK. LTS are hoping to help make a difference by raising a positive awareness of Down syndrome, and to help people understand it better by displaying some wonderful images of children and young people living their best lives for all to see as our vehicles travel the country.
Down syndrome is a genetic condition where people are born with an extra chromosome, it affects 1 out of every 1000 babies born each year in the UK. Children and adults with Down syndrome may have some additional needs, but that doesn't mean they can't live life to the full and do many things that people without Down syndrome do!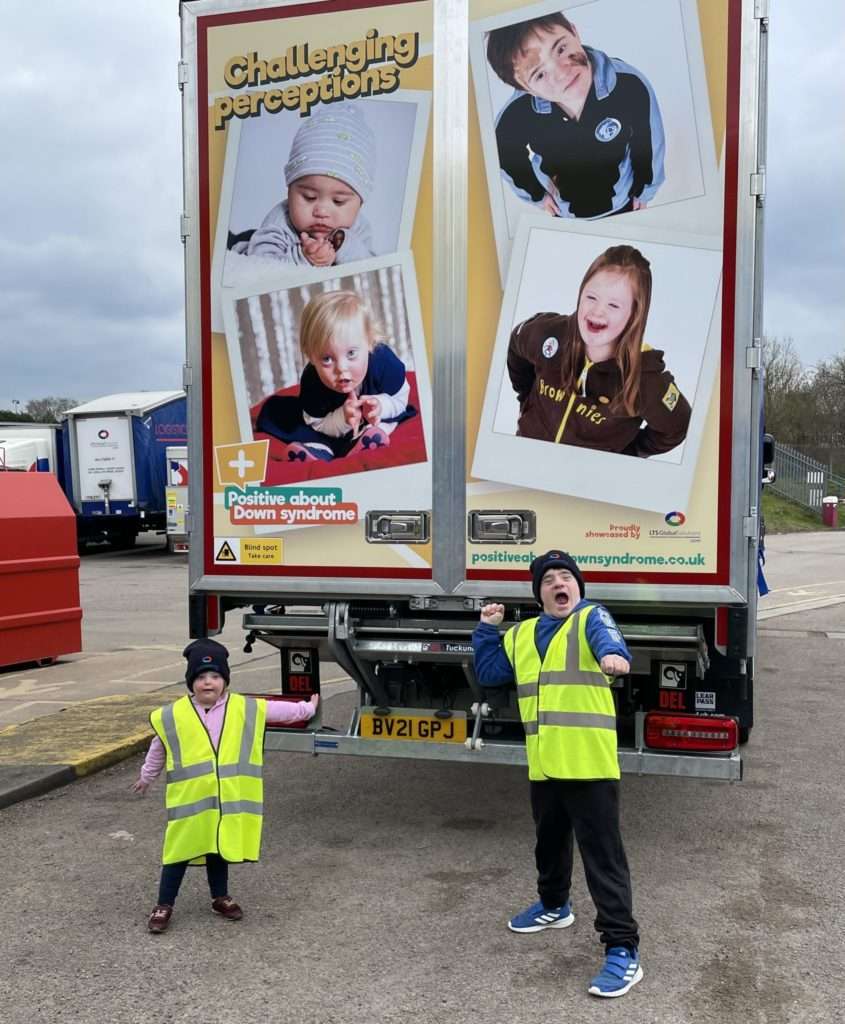 Positive about Down syndrome (PADS) provides information and support to show the lived reality of having Down syndrome in modern Britain. Charity trustee Nicola Enoch stated that,
"PADS is extremely grateful to LTS Global Solutions for the opportunity to challenge perceptions people may hold around Down syndrome, by showing children and young people with Down syndrome leading full and rewarding lives."
We are sure you will agree that the vehicle looks amazing, and this is the first of many that we're planning to complete over this year. This particular one showcases left to right; Idris, Tom, Ella and Erin.
LTS owner Dave Hands says,
"Both myself and the company wanted to show our support to social causes and what better way to do it than show casing the wonderful work that they do and raise awareness on the back of our vehicles"
It is time to get rid of the outdated perceptions of Down syndrome, so why not spread the word and check out the PADS website to see the amazing work they do? And, with more artwork planned for our vehicles, keep a look out for us on the roads in the West Midlands and up and down the UK!
We would like to thank Jason and the team at Thomas' Group for their support and working so hard to get this vehicle ready in time for World Down syndrome day.