The information on this page will help to explain exactly what is involved in the process of pallet delivery and also how distribution networks operate. It will present the reader with a clear and concise view of the industry, and its purpose.
With a bit of luck, this article should answer most of the common questions asked by business owners and individual traders about palletised delivery systems.
In today's fast-moving distribution world, hundreds of thousands of items are shipped on pallets every year. It's a safe method for all products whether robust or fragile, and we're going to let you know how it all works.
What is a pallet?
Starting with the basics; a pallet is a flat (and often square) standard structure onto which companies will place their goods. Numerous sizes are in circulation but the 1200 x 1000 x 150mm is considered by most to be the standard UK size. The Euro standard is 1200 x 800 a 150mm.
Around 55million timber pallet units are produced each year in the UK.
Pallets are often used in warehouses to make movement and storage of individual items easier and more straightforward. Workers will lift the pallet using a forklift truck into its position on their racking.
Pallets are also handy when transporting goods around the country, in Europe or around the world. The stable base helps to ensure all items remain safe, secure, and undamaged. Indeed, that is why so many companies use them every single day.
Most pallet delivery companies use wooden pallets for a variety of good reasons. Firstly, they are strong enough to carry most items without issue. Secondly, it's easy to fix pallets if one constituent board breaks. Lastly, wooden pallets are both versatile and cost efficient.
So what is pallet delivery?
Pallet delivery is exactly what it says on the tin. Specialist companies with lots of expertise will regularly collect and distribute pallets from business owners all around the country. At LTS, we offer a comprehensive range of logistics-related pallet services, from full and part load distribution through to palletised consignments.
Our team will keep goods safe at all times too, and we use secure transport tracking technology to ensure we know exactly where each vehicle is located in real time. As part of our service, we can provide same day deliveries from a single pallet to a full load. Our team works hard to guarantee total customer satisfaction for each and every consignment, regardless of the challenges.
Pallet Shipping – A Popular Distribution Method
So, in a nutshell, pallet delivery is the process of moving goods from one place to another, on a pallet. Pallet shipping has become the most common form of distribution in the world.
Most pallets are designed to hold a total weight of around 1000kg. The cost of sending single pallets to single end customers could become extortionate. Thus it's much better to go via a specialised pallet distribution network, group your pallets and save a fortune!
Many pallet transport companies will also offer warehousing services to their clients. That means it's often possible to store the goods at a single location and have them distributed by the pallet company from there.
Can you give me a step by step process?
Sure! Using a pallet courier is simplicity itself, from the moment the business owner calls a specialist or books a pallet collection online. Below, there is a straightforward guide that explains everything in detail. This should help to dispel any myths and eliminate misconceptions.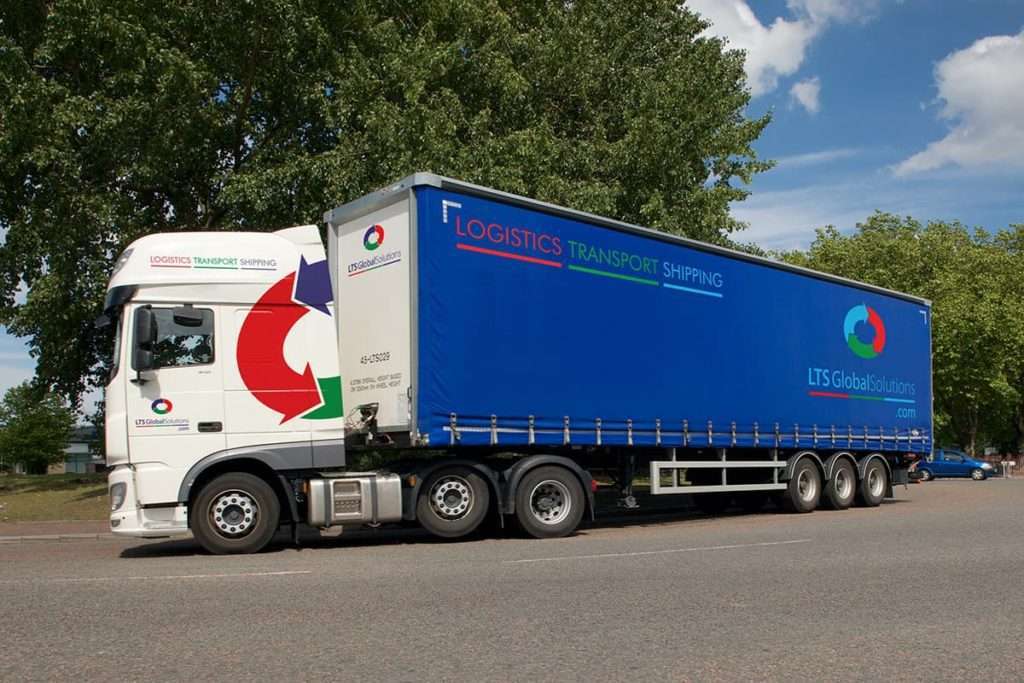 When you need to send a pallet business owners or individuals will contact the pallet transport specialist and alert them to a pallet collection and delivery that needs picking up. They can usually do this by telephone, email or via a specialist online portal. Depending on volume some customers will have a daily scheduled collection.
The pallet shipping experts will then collect the order at the time, place, or date required by the client. Some firms will charge more for collections in the evening or at weekends. So, it's sensible for the customer to ensure they always check the rates before placing orders.
The pallets then go to a distribution warehouse, where in most instances they are consolidated into routes for the delivery drivers. Warehouse staff will then use forklift trucks to load the pallets onto trucks carefully. Just like LTS, the distribution vehicles will then leave the warehouse on schedule to ensure all pallets reach their destinations on time. Before the truck leaves the transport hub, the warehouse staff and/or driver will secure the pallets in place to guarantee they don't move around or become damaged in transit.
Many pallet delivery firms will offer a tracking service to their clients. That often comes in the form of a web link people can click to check on the progress of their order. Some companies will just let the client know the item is out for delivery. Whereas others might provide a GPS map.
Most specialists aim to make deliveries within 24 or 48 hours depending on the requirements of their clients and the service level paid for. However, it can take longer to ship pallets abroad especially if ocean, air and rail transport becomes part of the equation.
So, what is a pallet distribution network and how does it work?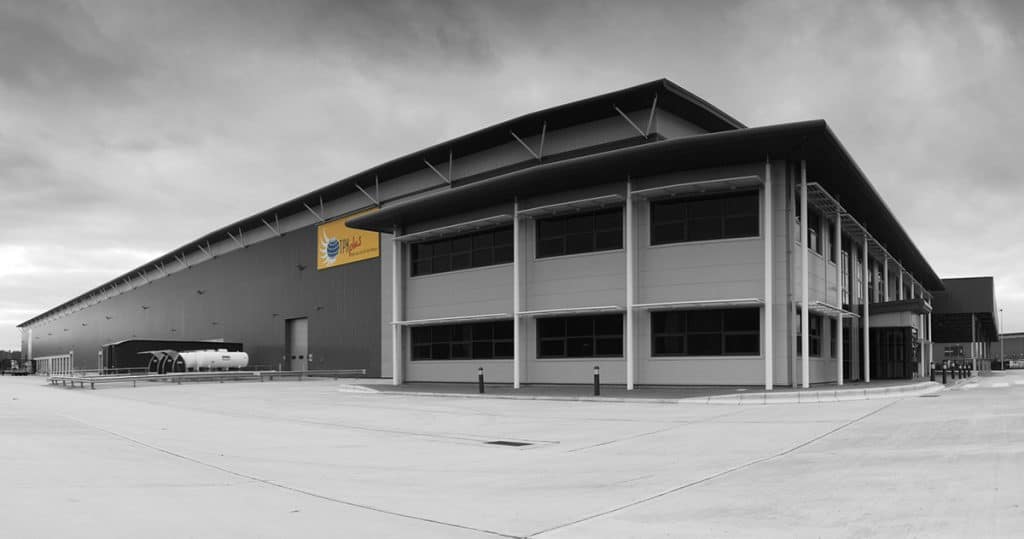 That's a good question, and one we get asked all the time. In this section, we'll try to explain things in the simplest way possible to avoid any confusion.
As most people will understand, it's difficult for a company with one base to make 24-hour pallet deliveries all over the country. The firm would need hundreds of trucks and drivers. So, it's not realistic for pallet delivery companies to make promises about fast deliveries without working with others. Relatively cheap pallet delivery is only possible with the network setup.
A pallet distribution network often comprises of a number of companies working closely together. They do this to provide efficient, cost-effective and comprehensive solutions to their customers.
Each group, company or facility will have designated postcode areas to which they deliver and collect goods.
If a customer from another part of the country needs to ship pallets to those locations, the orders will get passed to that particular team.
Transport Hubs Located In Strategic Points Around The Country
In most instances, pallet transport experts will open hubs in the main cities around the country to make things easier. Let's take a look at an example:
John owns a children's toys company, and he needs to deliver a pallet of goods to a client in London. John's firm is based in Liverpool, and so it's a long distance to travel. He calls the pallet courier from Liverpool, and they come and collect the items before heading back to base. Delivering the pallet from that location is less than convenient. However, luckily, the carrier has a hub in Birmingham which is halfway to the destination. So, the experts send the pallet to Birmingham first. Delivery drivers from that location then take the item to its endpoint and keep to their schedule. You get the idea, right?
Hub & Spoke Distribution
In the industry, pallet shipping firms refer to that method as the Hub and Spoke system for obvious reasons. Time and time again, companies have proved that this strategy reduces the number of vehicles required and increases the average load per truck.
It's an excellent technique for saving time and money, but it's also a fantastic way to limit the environmental impact. It can also reduce the number of vehicles on our roads during busy times. This is because much of the transport to and from hubs is carried out late at night and in the early hours of the morning.
Results in more reliable 24 hour delivery
Pallet delivery services that use this system become far more reliable when offering 24-hour shipping. The method is also used by other transportation companies focusing on smaller items around the country.
In most instances, pallet distribution networks are run by a single brand. For example, here at LTS, we are part of the TPN network. The main hubs are controlled by the same firm and logistics companies like LTS deliver into those and also collect from them.
There are still some smaller operations out there that share orders and work together to achieve the desired outcomes. If you plan to use a pallet distribution network long-term, take the time to research how individual systems work. That way, they can make an informed decision on which specialists to trust.
Do I need to use a pallet distribution network?
That is something individual business owners have to answer for themselves. If they understand all the ins and outs, the solution should become apparent. In most situations, pallet deliveries are particularly suitable for:
1-5 pallet consignments
Heavy goods
Regular quantities
Fragile goods
Anything that requires fast and economical shipping
However, lots of firms choose to send all manner of items on pallets these days. So, there are few limits when it comes to the type of products.
Even Entrepreneurs Use A Pallet Courier
Most entrepreneurs and their associates opt for a pallet distribution network when they start to accept a considerable number of orders for the same product. Perhaps they're being sent into an Amazon FBA facility? Sending all those items separately would cost a small fortune, and all business owners aim to reduce costs. In that situation, pallet couriers often become the company's best friend.
Bringing the pallet transport process altogether
In summary, pallets are flat wooden platforms onto which anyone can load and secure goods. Pallet transport firms will then collect the item at a predetermined time and take it back to base. The pallet will then move around the country to the nearest hub using a distribution network. The transport team at that location will then plan a route for drivers and load the pallets onto the back of their trucks. Those drivers then ensure the products reach their destination in the fastest time possible.
Haulage companies will use a variety of different vehicles to complete their work.
In some instances, pallets might travel to a hub on the back of a small van depending on work load. In other situations, the firm might use an articulated truck. It all comes down to the requirements of the client, and the size of the shipment.
If you would like to hear more about how LTS pallet delivery options work then please contact us on 0121 753 0080. You can send a pallet, you can send 40 pallets, we have the flexibility to cope with all requests.